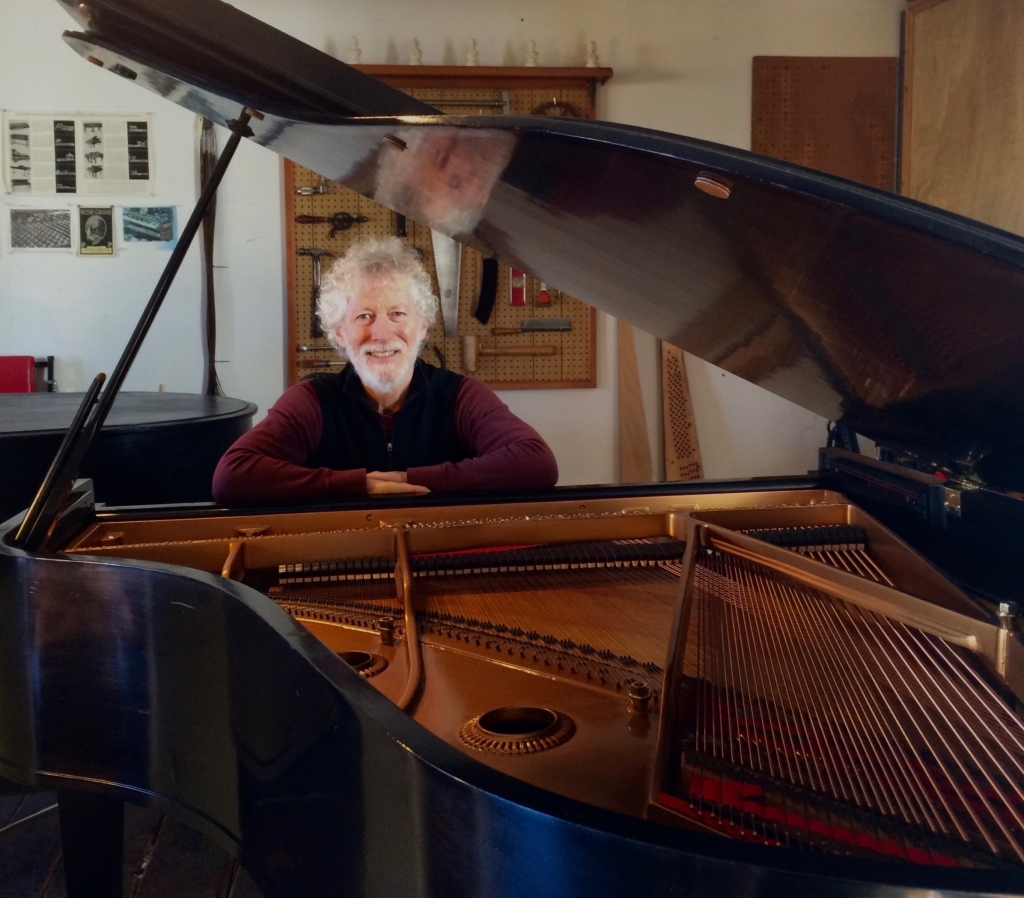 My clients sometimes ask me how I got started in the business of tuning and restoring pianos.
As a young boy, I watched intently as Mr. Cloutier, our family's piano tuner, opened up his black leather bag and set out his assortment of tools and brightly colored felt. I listened as he began the long process of striking notes in odd progressions and nudging the tuning pins with his tuning hammer. Particularly fascinating were the times he slid the action out from the keybed to make fine adjustments or poke the hammers with his voicing needles. Playing the piano after he left was always gratifying. My practiced pieces sounded more harmonious, and the notes resonated with a new clarity.
When I turned twenty, I took a year off from college to replenish my tuition fund and rethink my career strategy. I lived in a rented apartment and bought my first piano, a 1912 Henry F. Miller upright, for thirty five dollars. A Boston based piano technician acquaintance helped me move the piano and showed me how to make some basic repairs and adjustments. I found it quite satisfying to be able to take an old and tired piano and coax some good music out of it again. I felt like I'd been launched on the new career path for which I'd been searching.
Upon returning to school, I enrolled in Piano Tuning and Repair, a course taught by UMass Amherst's head piano technician at that time, Duane Nyman. Here we learned how to repair soundboards, replace broken strings, install new action parts, and of course, how to tune a piano. Completion of the course and graduation was followed by a two year apprenticeship at Hampshire Piano Conservators, a piano restoration facility located in Holyoke, Massachusetts.
I served as the head piano technician for the Hampshire College Music Department from 1988 through 2019. Local music schools, piano teachers and private patrons continue to comprise the remainder of my clientele.
I've never lost the sense of wonder I felt as a boy, peering into our family piano at all those shiny strings and moving parts. Melding art and machine into music, the piano is one of our greatest inventions. Helping them to perform at their best, and bringing joy into their owner's lives, has always been of great satisfaction to me.