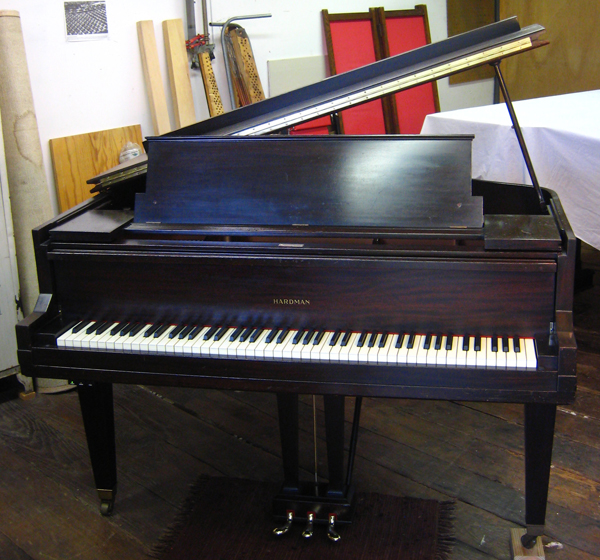 Serial #91712. Dark brown mahogany cabinet, new strings, hammers, and action felt, new Dampp-Chaser climate control system. $7,500
The Hardman piano Company was established in New York city in 1842 by Hugh Hardman. Hardman is recognized as one of the distinguished American piano industries, with a world wide reputation for the utmost reliability. Hardman pianos are noted for their technical and musical qualities, for their purity, delicacy, the artistic beauty of their cases, and for their remarkable durability.
This parlor sized grand piano has been restrung, the original soundboard has been repaired, and the cabinet retains the original finish. The new hammers are manufactured by Helmut Abel, a German maker of high quality action parts. The damper felt, action felt, and key bushings have been replaced, and the piano has been fitted with a new Dampp-Chaser climate control system. The action is medium/light weighted. The piano has a very pleasing, clear tone with excellent sustain.
$7,500 -SOLD-