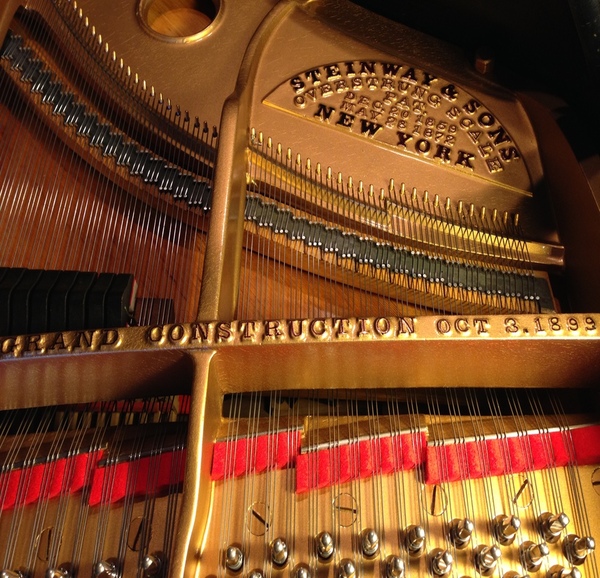 Serial number #126528. Ebony case with matching bench, new action, strings, and Dampp-Chaser climate control system. $22,500
For more than a century and a half, the world's most accomplished pianists have preferred to express their musical genius on Steinway & Sons pianos. The list includes the giants in classical, jazz, and popular music; the men and women who have shaped the world's musical heritage. Today, more than 98 percent of the world's active concert pianists choose to perform on Steinway pianos. The joy of playing and owning a Steinway piano, however, is not the exclusive domain of the virtuosi. Rather, it is a world open to all who share a love of music, fine craftsmanship and enduring quality.
At 5′ 10" the Steinway Model O grand piano has been a source of joy and inspiration since the very early 1900′s. Its sound is particularly warm and rich – far beyond what one would expect from a grand piano that is under 6 feet in length. Also known as the "Living Room Grand", the model O offers remarkable power, depth and resonance while requiring less space than full-sized concert grands.
The piano retains its original soundboard, which has been shimmed and refinished. The action has been rebuilt with new German made Abel Special Pressing hammers and new wippens. All new action felt, damper felt, original restored ivory keyboard, climate control system, strings and tuning pins bring this piano back to its original condition.
$22,500 -SOLD-